Choosing the Right Pressure Washing Company: Essential Tips
Pressure washing is a fantastic way to revitalize your home or business's exterior. It can erase years of dirt, grime, and stains, giving your property a fresh, clean look. However, choosing the right pressure washing company is crucial to getting the job done right. At APro Pressure Washing, we understand the importance of this decision, so here are some essential tips to help you make an informed choice.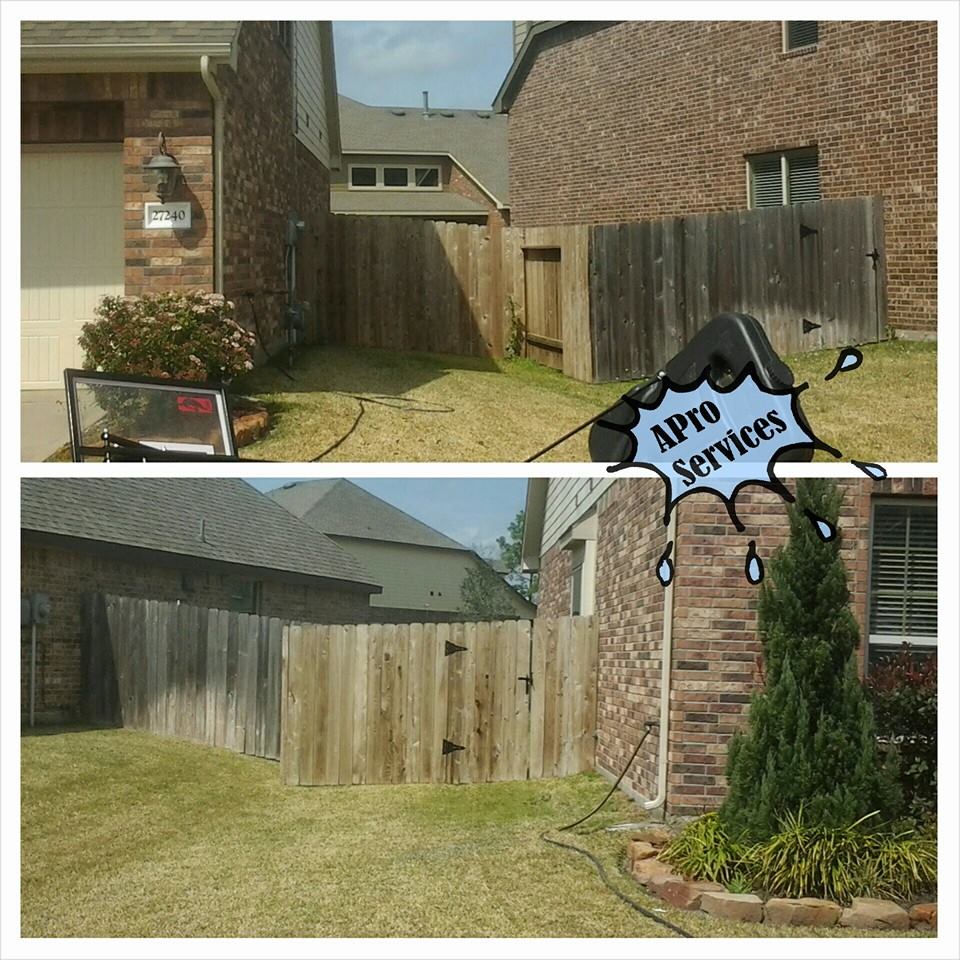 Assess the Company's Reputation
Before deciding on a pressure washing company, it's important to assess their reputation in the industry. Read customer reviews and testimonials to get an idea of their work quality, punctuality, and customer service. Also, consider recommendations from family, friends, or neighbors who have used a pressure washing service.
Check Experience and Expertise
Experience matters when it comes to pressure washing. The more experienced a company is, the more likely they are to handle any situation that arises during the cleaning process. Ask how many years they've been in business and what kind of training their technicians have.
Additionally, check their expertise in handling different types of surfaces. For example, cleaning a brick exterior requires a different approach than pressure washing a wooden deck.
Verify Insurance Coverage
Pressure washing, while effective, is a high-powered process that can potentially cause damage if not handled correctly. Ensure the company you choose carries insurance coverage to protect your property in the event of accidental damage.
Look for Quality Equipment and Eco-Friendly Cleaning Solutions
The effectiveness of pressure washing largely depends on the quality of the equipment and cleaning solutions used. A professional company should use high-quality, commercial-grade equipment and eco-friendly cleaning solutions that won't harm your landscaping or the environment.
Price Isn't Everything
While it might be tempting to go for the cheapest option, remember the old adage: you get what you pay for. Quality work may cost more, but it will also last longer and provide better results. Make sure you understand what services are included in the quoted price.
Get a Written Estimate and Guarantee
A professional pressure washing company should provide a written estimate after assessing your property. The estimate should detail the cost and scope of the work to be done. It's also good practice for the company to offer a guarantee for their services, providing you additional peace of mind.
Making the Right Choice with Confidence
Choosing the right pressure washing company is more than just finding someone with a pressure washer. It's about finding a reputable, experienced, and professional company that uses the right equipment and techniques to achieve the best results.
At APro Pressure Washing, we pride ourselves on delivering top-tier pressure washing services that leave our customers satisfied. We believe in the power of a clean exterior to boost curb appeal and property value, and we're dedicated to helping you achieve that with our services.
Armed with these tips, you're now equipped to make an informed decision when selecting a pressure washing company. Remember, a clean property not only looks great but can also enhance the longevity of your home or business exterior. Choose wisely, and you'll reap the benefits for years to come. Contact us today for more information!