5 Tips for Taking Your Patio From Drab to Fab
Taking your patio from drab to fab doesn't have to be complicated or expensive! All you need to do is follow these five simple tips, and you'll be well on your way to creating the perfect space. No matter your style, with just a little effort, you can transform your tired old patio into something exceptional and beautiful that both you and your guests will enjoy. So here are five tips for taking your patio from drab to fab in no time!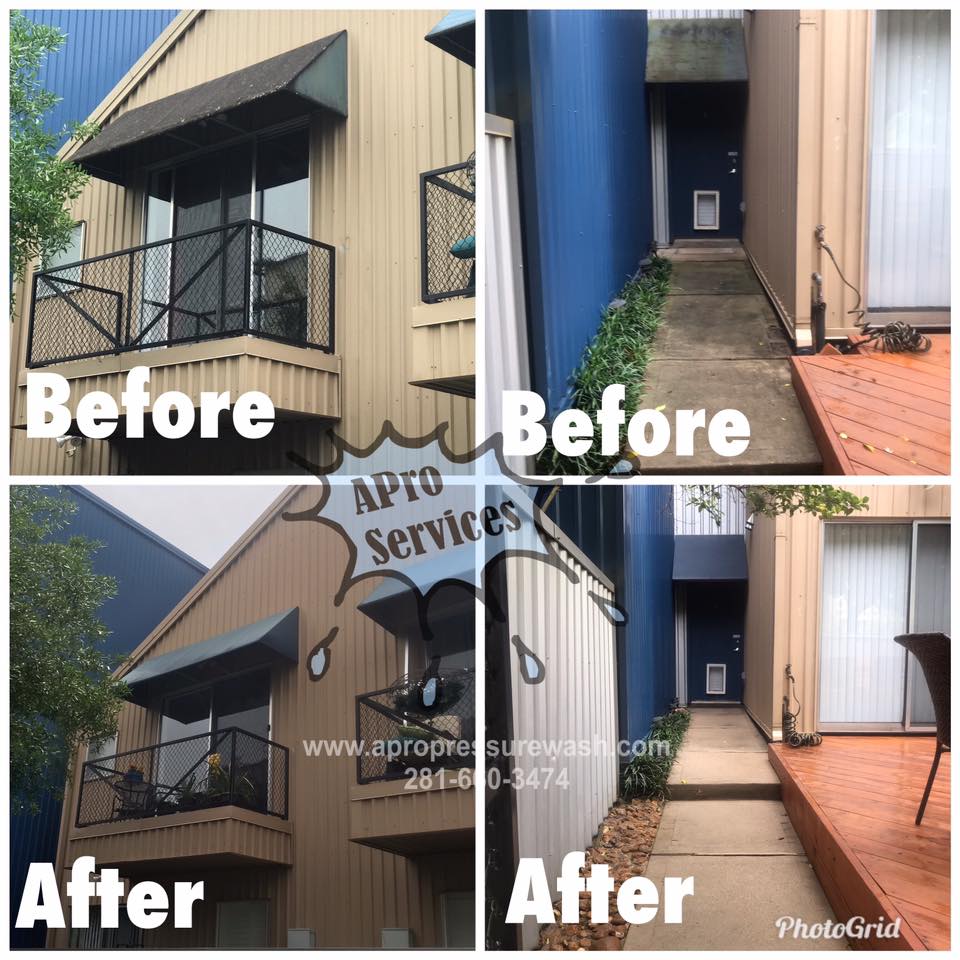 1) Consider Your Patio Style
Consider your style before purchasing any items. If you have an old brick patio, you'll want something that will reflect your old-school style. If you want something modern and sleek, then contemporary materials like metal, timber, or high-tech composites are best. Keep these thoughts in mind when shopping around. Different styles can give you different impressions of what a space should look like. Old-fashioned patios will benefit from a rustic design with wood, stone, and natural elements; a cool contemporary theme will work well with aluminum composite decking; and all those folks who want their home's exterior to match the inside of their house might prefer travertine pavers.
2) Clean Your Patio with Power Washing Services
Cleaning your patio is easy and will help it go from drab to fab. But before you take on the project, you should know a few things. The first is that power washing your patio will strip away everything built up on it and remove years of stain and dirt buildup. Second, if you plan on having someone power wash your patio, they should have experience with this job or be an APro Pressure Washing service provider.
3) Update Patio Furniture or Add New Pieces
Update patio furniture or add new pieces. You can't have a patio without some seating and an outdoor table or two, so if you have old furniture, you may want to replace it with newer pieces. This will help you match your patio to your house's new style and color scheme. In addition, some of the newer styles are easy for one person to assemble, meaning that it won't cost much money or time when you need a change.
4) Install Paver Stones on Existing Concrete
Install paver stones on existing concrete. Install paver stones on an existing concrete patio as a renovation project. Many homeowners invest in a renovation because they're looking for long-term improvements that will provide both cost savings and value, such as increasing their property's appeal or functionality. You might also consider renovating your patio as a creative way to make it stand out from the surrounding landscape and make it more enjoyable during warm weather.
5) Upgrade Your Roof and Railings
Upgrading your roof and railings can help turn your drab, cracked patio into a high-class entryway. A well-maintained roof will keep rain and moisture out and away, making your outdoor space more enjoyable. Add new railings with various colors and textures to make your home's exterior pop while preventing damage from the reflective sun. Think about putting small planters on either side of the railings to add vertical interest while keeping the look clean.
Final Thoughts
In this blog post, we've explored five ways to take your patio from drab to fab. From restoring old wood to fixing up a deck, there are plenty of quick and easy ways to make your patio stand out in the neighborhood; just because the seasons change doesn't mean that your home needs to look it!
At APro Pressure Washing, we know how vital patios are to our customers. They offer us an escape from the heat during the summer months and serve as an area where friends and family gather year-round. So keep these tips in mind as you plan your next project to ensure that you love what you see every time you walk out onto your new patio!
Contact us today for more information on how we can help turn your drab space into something fabulous!