Three Reasons to Pressure Wash Your Stone Surfaces (Including Flagstone)
Pressure washing is one of the most cost-effective and reliable ways to refresh your property exterior. These treatments can quickly power off dirt and grime on your siding, patio, porch, and driveway. Surprisingly, however, they're also the best way to clean up the natural stone elements in your hardscaping. This is true even if you've got flagstone in your yard. Read on to discover three important benefits that our power washing services can provide when used on these surfaces.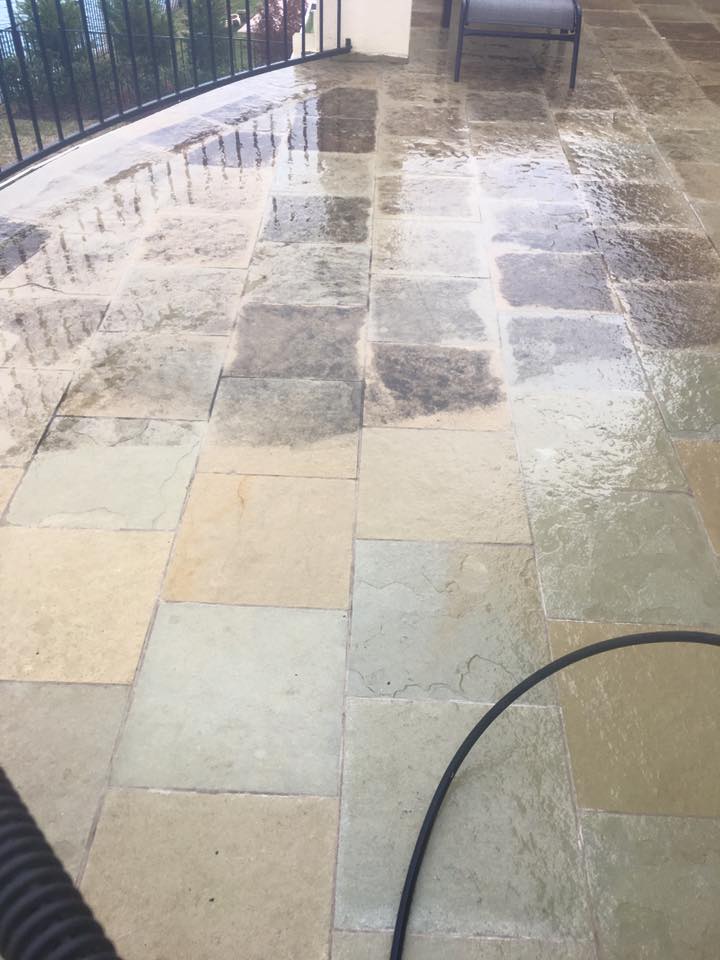 Prevent Slip and Fall Accidents
Moss, mold, and other growths can make flagstone incredibly slippery. Leaving these things in place will greatly increase the risk of dangerous slip and fall accidents. Unlike concrete, which is porous, natural stone can stand up pressure washing. Moreover, at APro Pressure Washing, we have extensive experience in working with natural stone. We know when to use high-power settings to scour out deeply set stains, and soft-wash settings to protect the integrity of more delicate materials. Once our treatment is complete, walkways and other traversable elements will be completely mold and moss-free.
Keep Your Hardscaping Looking New
Natural stone looks its best when clean. If you've noticed that your natural stone elements have lost a bit of their luster, it may be the result of dirt, pollen, or other grime. This is often the case on properties that are located near active construction sites, and in yards that are frequently used for outdoor cookouts. Our pressure washing services will keep your natural stone looking brand new no matter how much it's exposed to or how much traffic it sees. Best of all, if your stone elements are located in your front yard, pressure washing offers a quick and easy way to significantly ramp up your home's curbside appeal.
Identify Problems Early-On
The deterioration of natural stone can often be successfully mitigated when it's detected early-on. Power washing removes coatings of dirt to reveal the true condition of the structures that lie beneath. If you aren't power washing your flagstone or other elements at least once a year, collected debris could be hiding a few potentially progressive issues.
At APro Pressure Washing, we've been providing reliable power washing services all throughout the greater Houston, Texas area since 1995. We pride ourselves in maintaining competitive rates, and in offering a flexible range of services. If you've got natural stone elements in your yard, we can help you keep them in optimum condition. Call us today to request a quote or to set up an appointment.