Damage Free House Exterior Cleaning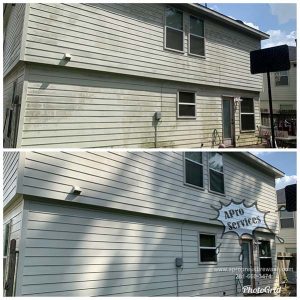 We specialize in damage free house exterior cleaning. Our method is not direct pressure. So it won't chip or damage paint, stucco, mortar, stone and wood. We chemically treat to kill mold and mildew. On average, our customers call us every two to three years to have their homes cleaned. What we are best known for is cleaning stucco and hardiplank.
House washing exterior cleaning includes:
Siding
Painted trim
Overhangs
Outside of Gutters (separate quote for inside of gutters)
Brick
Wood
Everything except your actual roof is cleaned!