Why Pressure Washing Is Important For HOA Mildew Removal
HOAs are put into place to ensure that communities are well taken care of and stay looking good. One important aspect of an HOA is making sure that mildew is removed from all the homes in the area. Mildew is not only unsightly, but it can also be very dangerous. A great way to remove mildew from homes is to use pressure washing. This is effective at removing the mildew and keeping the homes clean and safe. Here are three reasons why pressure washing is important for HOA mildew removal.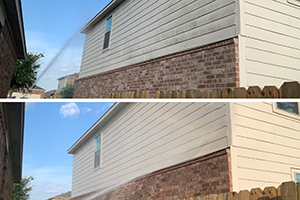 The Homes Last Longer
One reason why pressure washing is an important aspect for HOA mildew removal is because it helps homes to last longer. Mildew can leave stains on the exterior surfaces of homes, and can cause them to break down over time. Mildew is often present along with moisture, so this moisture may also cause damage. Having the mildew removed via pressure washing will help the homes to last longer and look better.
Ensure The Homes Keep Their Value
Pressure washing as part of an HOA for mold removal is also a great way to help homes to keep their overall value and even increase in value. This is very important in terms of investment properties, or communities such as HOAs, where you want the appeal to purchase homes to remain high.
Keep Everyone As Safe A Possible
Lastly, pressure washing in HOAs is excellent for keeping everyone safe from mildew. Mildew and mold have germs and bacteria that can be very harmful to the residents who live in the community, and can cause health issues, especially with those who have any kind of lung issues. Pressure washing the mildew off can completely eliminate this problem.
To learn more reasons why pressure washing is important for HOA mildew removal, or to hire a professional to clean the homes in your area today, visit us at APro Pressure Washing.