What's the Most Effective Way to Clean Siding?
Many different particles and small objects can accumulate on your siding over time. They include mold, dust, pollution, dirt, spider webs, bird droppings and lifeless insects. This harms your building's appearance while hastening the decay of exterior materials. It's highly beneficial to clean the siding periodically. However, you'll need to carefully select a method that won't damage the surface.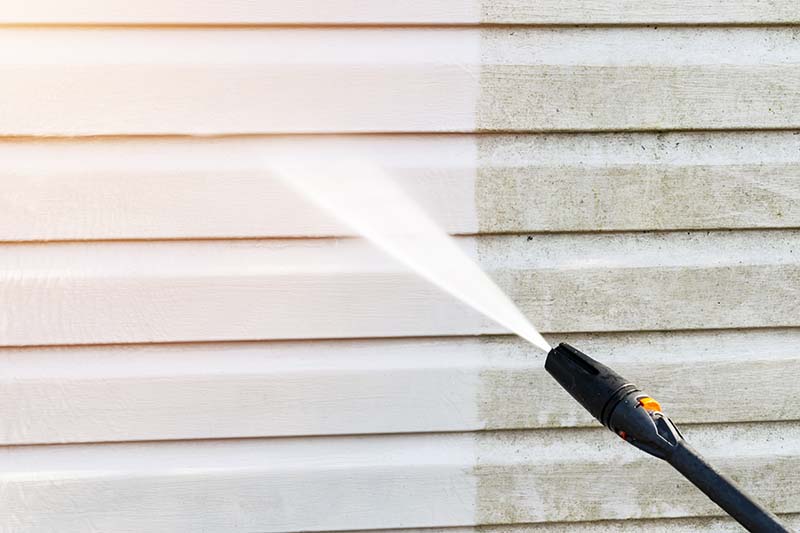 Best Options
Siding isn't always simple to clean, thanks to its height, texture and potential for leakage. Pressure washing frequently offers an appealing solution. Although it's not desirable if you have wooden shingle siding, it represents a good choice for buildings with vinyl, aluminum, fiber cement or concrete exteriors. Consider using soft washing on a wooden or brick surface.
Many Benefits
With the right techniques, power washing thoroughly banishes grime while ensuring safety. Most structures can be cleaned from the ground; there's no risk that a ladder will cause injuries or damage. This method is comparatively quick and efficient, so it keeps your expenses low. Clean siding could easily pay for this service because it increases the value of your building and may help attract renters.
Precautions
It's vital to hire a professional operator who uses the right equipment, settings and spray angles. The service provider may need an extension wand if you own a tall building. He or she should also take steps to protect vulnerable materials and plants. Be aware that an inexperienced person could inadvertently dent or otherwise damage surfaces. Improper washing can also cause water to enter walls.
Local home and business owners turn to us when they need expert pressure or soft washing. We provide prompt exterior cleaning services while prioritizing safety. Competitive rates make it affordable to rid your siding of mold, stains and other grime. Please contact our power washing company today to learn more.