The Top Reasons to Pressure Wash Your Business's Exterior
Every business owner knows that it is important to keep the inside of their business looking clean and professional in order to attract customers and clients; however, you are not alone if you do not give much thought to keeping your building's exterior clean. However, exterior maintenance is just as critical as indoor maintenance in order to create a clean and safe environment in which people can work and/or shop. Having your building pressure washed can then provide you with many benefits by helping to keep your facility's exterior clean. If need a reason to pressure wash your business's exterior, here are just a few.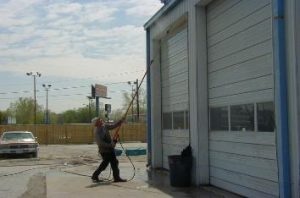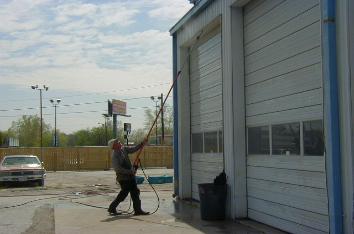 Increase Business
The fact is that first impressions matter, and it can say a lot about your business if it looks dirty, dingy, and run-down when customers walk up. In fact, if your business looks run-down or unprofessional from the outside, potential customers may turn around and decide not to work with you. Having your building pressure washed regularly will help to keep your business looking fresh and clean, helping you to make a great first impression on prospective customers/clients.
Protect Your Building
Not only can a dirty building exterior be unsightly, but when dirt and grime are allowed to sit on your building's exterior, this can lead to more serious problems such as mold growth and wood rot that can cause serious damage to your building's structure. Routinely having your building cleaned with a pressure washer can then be critical in preventing more time-consuming and costly maintenance and repairs down-the-road.
Promote a Healthier Environment in Your Business
Of course, if you let mold and mildew grow on your building's exterior, not only can this cause costly damage, but it can also create an unhealthy environment within your building as well. Even if the mold is only present on the exterior of your building, mold spores can still travel inside causing a variety of health problems for your employees and customers. Keeping the exterior of your building clean can actually help to improve the air quality inside of your building, making it easier for everyone inside to breathe easily.
Contact us to learn more about why it is important to pressure wash your commercial building's exterior regularly.