Pressure Washing for a Sparkling Clean Shopping Center
In today's fast-paced world, shopping centers are bustling hubs of activity where people come together to shop, dine, and socialize. As a shopping center owner or manager, it is essential to maintain a clean, hygienic, and germ-free environment for your customers and tenants. One of the most effective ways to achieve this is through professional pressure washing services. In this blog post, we will explore the benefits of pressure washing and sanitation for shopping centers and how APro Pressure Washing can help keep your shopping center germ-free.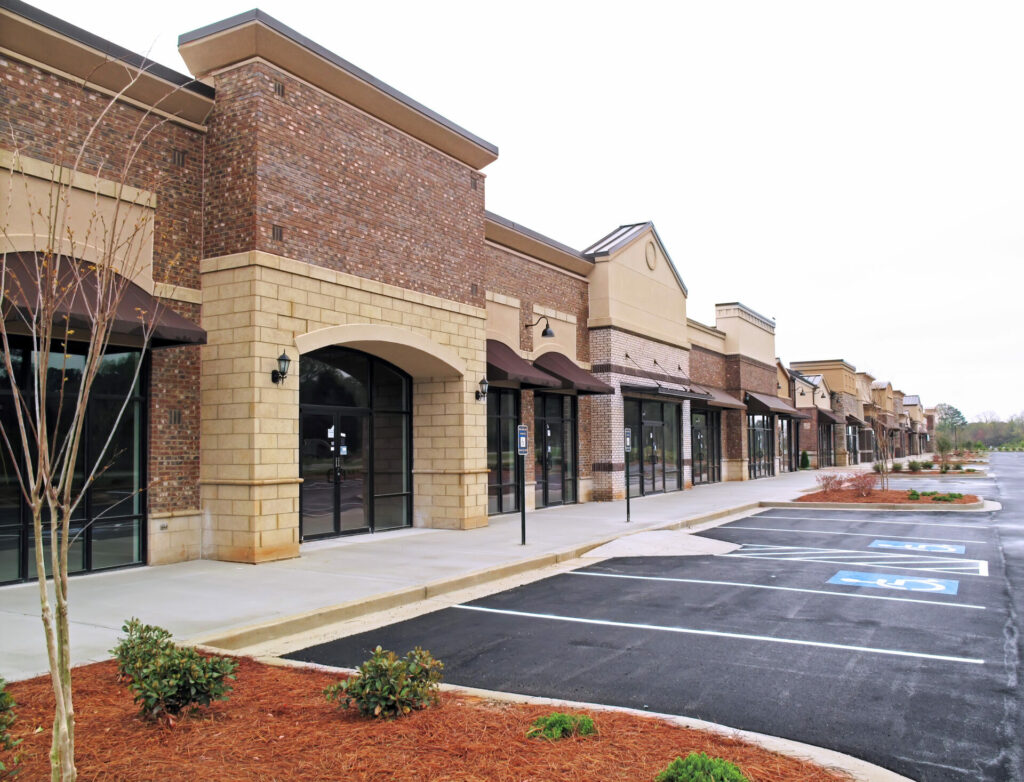 Pressure Washing: A Powerful Ally in the Fight Against Germs
Pressure washing is a highly effective method for removing dirt, grime, and bacteria from various surfaces, making it an ideal solution for shopping center sanitation. Some of the key benefits of pressure washing for shopping center hygiene include:
Deep cleaning: Pressure washing penetrates the surface, removing stubborn dirt, grime, and bacteria that regular cleaning methods may miss.
Disinfection: The high-pressure water spray can help to eliminate a wide range of harmful pathogens, including bacteria, viruses, and mold spores.
Eco-friendly: Pressure washing uses minimal water and cleaning agents, making it an environmentally friendly alternative to traditional cleaning methods.
Time-saving: Pressure washing covers a large area quickly, minimizing disruption to your shopping center's daily operations.
High-Traffic Areas to Prioritize for Pressure Washing
To maintain a germ-free shopping center, it is crucial to focus on high-traffic areas where bacteria and viruses are more likely to thrive. Some key areas to prioritize for pressure washing include:
Entrances and exits: Regularly pressure wash doors, handles, and surrounding areas to eliminate germs and create a welcoming first impression.
Restrooms: Pressure washing is essential for maintaining clean and sanitary restrooms, which can quickly become breeding grounds for bacteria.
Food courts: Maintain a clean and hygienic dining environment by pressure washing tables, chairs, and surrounding surfaces.
Walkways and sidewalks: Pressure washing can remove built-up dirt, grime, and potential slip hazards from heavily trafficked walkways.
Parking lots and garages: Keep these areas clean and safe by pressure washing surfaces to remove dirt, oil, and other contaminants.
Choosing APro Pressure Washing for a Germ-Free Shopping Center
When it comes to pressure washing and sanitation, APro Pressure Washing is your trusted partner in maintaining a clean and germ-free shopping center. Here's why you should choose APro Pressure Washing:
Expertise: Our skilled technicians are trained in the latest pressure washing techniques and use state-of-the-art equipment to deliver exceptional results.
Customized solutions: We tailor our pressure washing services to meet the unique needs of your shopping center, ensuring optimal cleanliness and sanitation.
Safety and compliance: APro Pressure Washing is committed to the safety of your customers and tenants, and we adhere to all industry regulations and guidelines.
Satisfaction guaranteed: We stand behind our work and are dedicated to providing a superior customer experience.
Trust APro Pressure Washing for a Spotless and Germ-Free Shopping Center
Investing in professional pressure washing and sanitation services is a smart decision for any shopping center owner or manager. Not only will it help maintain a clean and inviting environment for customers and tenants, but it will also contribute to a safer and healthier shopping experience. Trust APro Pressure Washing to deliver top-quality services that will keep your shopping center germ-free and looking its best. Contact us today to learn more about our pressure washing solutions