3 Reasons to Pressure Wash Your Parking Lot
You take pride in your business, and you know the importance of making a good impression on your customers and clients. You work hard to keep your property looking clean and appealing. Keeping your parking lot clean is just as important as cleaning your business's interior. Pressure washing your parking lot is a great way to keep it clean. Here are several benefits to pressure wash your parking lot regularly.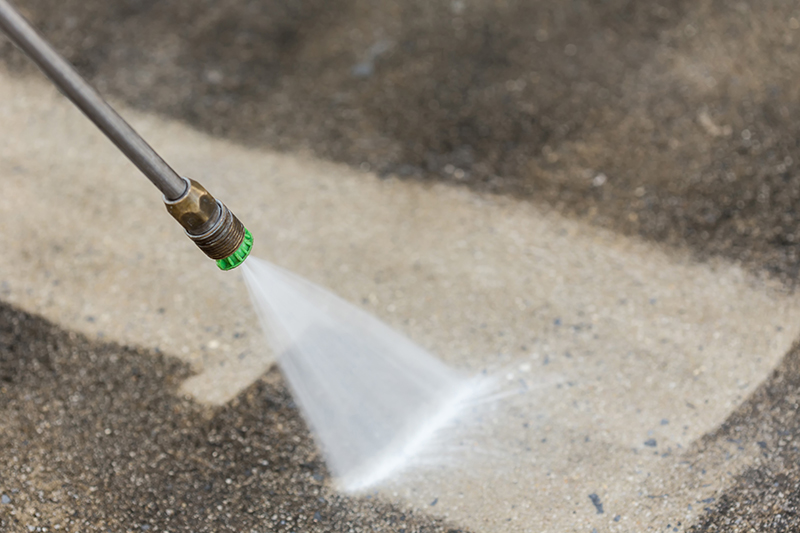 Make Your Business More Attractive to Customers
Your store's exterior is what will give customers their first impression, and that includes the parking lot. If your parking lot looks dirty, potential customers may have a negative impression before they even visit your business. They may even decide not to enter your store. Regularly pressure washing your parking lot will make it look attractive and clean. A dirt-free parking lot will leave a good impression and help to attract new customers.
Prolong Your Parking Lot's Useful Life
Regular pressure washing can help keep your parking lot in good repair and extend its useful life. Oil, salt, and other debris can build up on the asphalt over time and damage your parking lot. By pressure washing the parking lot, you can delay the need for expensive repairs, saving your business money and time.
Protect Your Customers and Employees
A dirty parking lot can become a safety hazard. Tires can be damaged by sharp objects. Spilled drinks and food can attract rodents and insects. Oil spills may cause someone to slip and fall. Sweeping the parking lot is a good start, but isn't enough to keep it truly clean. Sweeping won't remove graffiti, gum, or spilled oil. Pressure washing the parking lot will eliminate residue that sweeping leaves behind.
APro Pressure Washing has provided pressure washing services since 1995. We serve businesses and homes throughout Houston and the surrounding areas. Contact us to learn more and to schedule a time to pressure wash your parking lot.