How To Pressure Wash Your Carport The Right Way
Carports are a type of car shelter that protects from the elements. They are open structures that are set up to hold cars. They make a great addition to any home in areas with extreme weather. They are the perfect addition to a garage or detached building that does not have a roof. With a carport, you get the convenience of covered parking without needing to add another top to your property. But after time, it can get dirty and start looking faded. Pressure washing your carport is a great way to remove dirt, mold, and other forms of grime. It will also help keep your carport in optimal condition.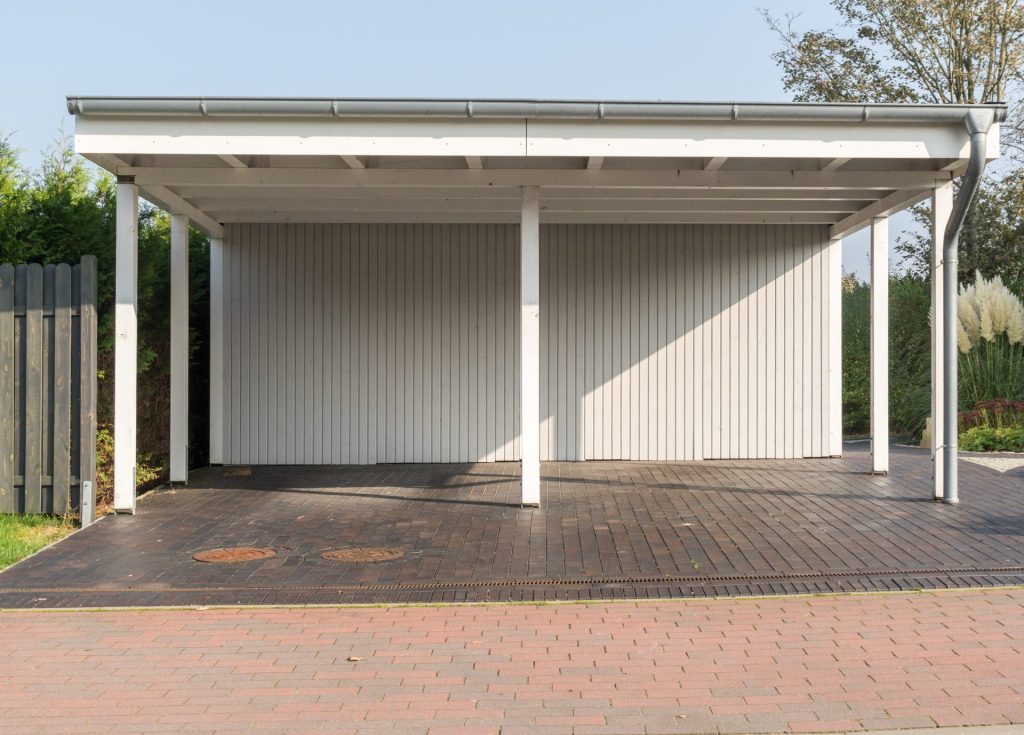 How Do You Clean a Carport?
Carports need to be cleaned with water-based cleaners and then wiped off. Cleaning will eliminate any dirt that has fallen onto the surface and prevent any stains from forming. You can also add a coating to the outside of the carport, which will help it last longer and give it a nice appearance. The final step would be wiping off any excess coating and sealant before it dries on.
The following are some easy step by step practices to pressure wash your carport:
Thoroughly clean the surface or decking with an appropriate cleaner.
Apply a good coat of wax or sealant to the clean surface.
Start the pressure washer at its lowest setting.
Use a high-pressure nozzle if you have one for the best results.
   Increase the pressure slowly until you get the desired result.
Reasons To Pressure Wash Your Carport
Pressure washing your carport is the only way to get it clean fast. It is an easy task that takes little time and effort while providing great results. All you need is a pressure washer, soap solution, protective gear, and water supply.
This process will benefit you in many ways.
 For starters, it will increase the value of your property and make it more appealing to potential buyers if that's your goal.
It also saves you money and time by removing the need to repaint or seal your carport.
It gets the dirtiest parts of the carport you can't reach with a broom, like edges.
How Much Does It Cost to Pressure Wash a Carport?
Pricing is a crucial part of cleaning your carport. You have to know how much it will cost before starting your project—several factors to consider.
Consider the size of the area that needs to be pressure washed, including the door.
Pricing strategy.
Estimate materials and overhead costs for the project.
Price your services based on your customer's individual needs.
If you are looking for a new way to give your carport a new look, you might want to consider professional pressure washing services. At APro Pressure Wash, we have been in business for over 20 years. We provide pressure washing services throughout the Greater Houston Area. For your protection, we are insured! That's right, and we are dedicated to taking good care of your house. Contact us for the best-in-class Pressure Wash services.