The #1 Houston Pressure Washing Company
Soft Wash Mold/Mildew Removal
We Specialize in Damage-Free Hardi Plank and Stucco Cleaning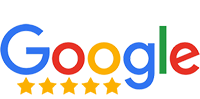 Outstanding
Pressure Wash

Service.
Call today for pricing!
Does your home need a good house washing? APro Pressure Washing is your choice as Houston's #1 rated power washing company. We have been providing quality pressure washing service in the greater Houston area since 1995.
Residential Houston
Power Washing

Services
Commercial
Pressure Washing

Services
APro Pressure Washing Testimonials

No one else has more Houston pressure washing reviews. Do your research! View Our 5-Star Google Reviews
Get A
Quality

Pressure Wash Today!
APro Pressure Washing has provided power washing services since 1995. We provide residential and commercial pressure washing services throughout Houston and all surrounding areas. We are insured for your protection. We treat your house just like you are part of the family because family is important to us.
Our methods provide damage free cleaning to remove:
We specialize in removing mold, mildew and algae from Stucco (EIFS) and Hardi Plank. Regular humidity, sprinklers and rain can all provide Of course we clean more than just your home, we clean – roofs, driveways, sidewalks, pool decks, wood decks, fences, patios, brick, stone, and much more!
In addition, we provide commercial services – we clean store fronts, sidewalks, dumpster areas. We have also been seen cleaning an oil rig.
Pressure Washing The Entire Houston Area!
Frequently

Asked

Questions

Have questions about our Houston pressure washing services? Check out some of the most common questions that our clients ask when getting to pressure wash their home. We may have some of your questions already answered, but if not, feel free to contact us.
Follow Our Latest Blog Updates
The exterior of your house highly attracts elements such as dust, harsh weather, smoke pollutants, and debris. These elements can weaken the structure, leading to costly repairs in the long run. In this case, it is best to pressure wash your house often. Here are the benefits of pressure washing your house.  Enhances Curb Appeal Pressure washing…
When there is dirt on your residential or commercial, the question of cleanliness will always arise. For satisfying results. You need to find the most competent washing services provider to employ the most appropriate cleaning technique. If you are looking for more dramatic results, opting for pressure cleaning works best compared to regular cleaning. When…
Gutter cleaning is one of the most important maintenance tasks in a home. However, most people don't think about their gutters until there's a problem. Clogged gutters cause many issues, including water damage to your home's foundation, structural damage, and even flooding in your basement. That's why keeping your gutters clean and free of debris…
Power Wash Houston
Ready for a
Clean

Home?

APro Pressure Washing is the EXPERT in increasing Residential and Commercial curb appeal!